Visit of our employees to active construction sites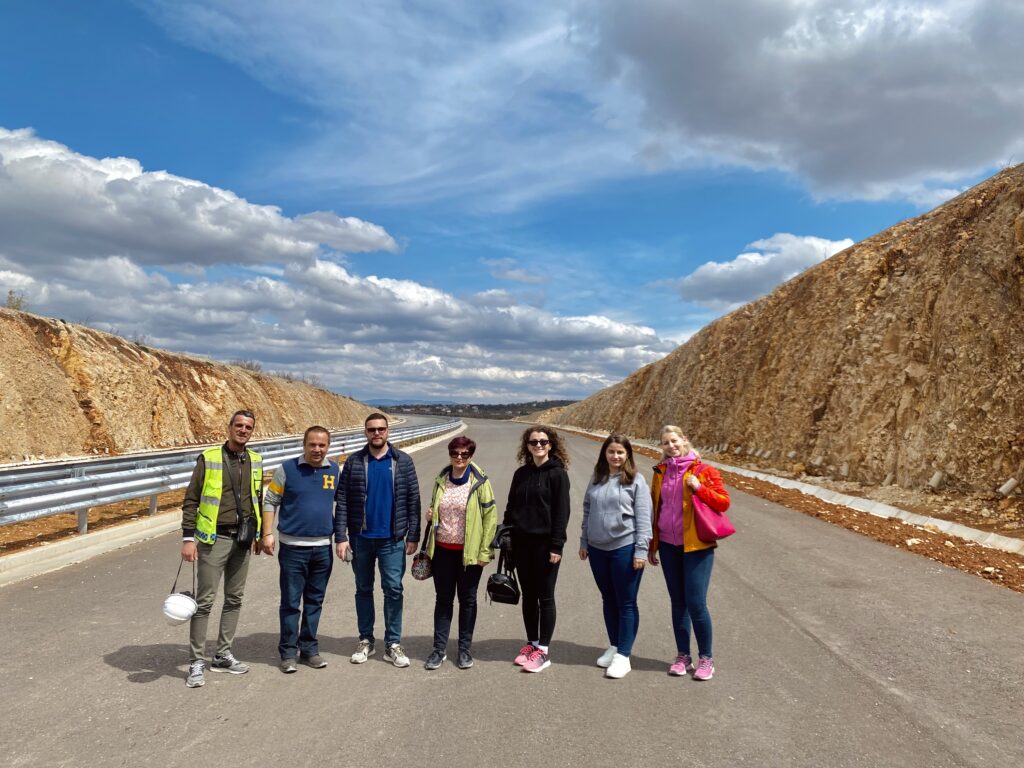 Since IPSA INSTITUTE d.o.o. Sarajevo has successfully completed the services of preparating the Main Project of the section Počitelj-Zvirovići and Buna-Počitelj, which is currently in the execution phase our expert team of the IPSA INSTITUTE's Traffic unit on April 13, 2023. visited the construction site of the said section.
On that occasion, the employees had the opportunity to see the impressive buildings they designed together with the contractor.
The visit also included a tour of the highway route from Buna to Počitelj, the interregional junction (the junction of the Vc corridor and the Adriatic-Ionian highway), the Počitelj toll road and, in addition, the fantastic Počitelj bridge.
We would like to say thank you to our hosts CHINA STATE CONSTRUCTION (CSCEC) in BiH and Hering d.d. Široki Brijeg on phenomenal support.